Pharmaceutical giant GlaxoSmithKline (GSK) invested an additional S$80 million to expand its world-class antibiotic manufacturing plant in Singapore. The announcement is in addition to an initial investment of $60 million, committed in 2012, for its Quality Road facility. GSK will raise headcount at the Quality Road site by about 25 per cent for critical roles such as chemists, operators and engineers. Currently, it has 110 employees working at the site. The Quality Road plant is GSK's sole production site for amoxicillin, which is the active compound used in the manufacture of antibiotics.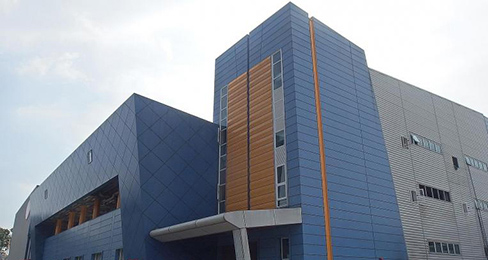 GlaxoSmithKlina invests additional S$80 million to expand manufacturing plant
This additional investment will be used to build another downstream isolation facility for GSK's enzymatic manufacturing facility, which will increase production by 50 per cent and help the company meet the growing demand for antibiotics in emerging markets. The use of enzymatic technology over chemical processes when producing amoxicillin would also reduce its carbon footprint by up to 25 per cent.
Managing Director of EDB Mr Yeoh Keat Chuan said, "This project, which is part of the GSK-EDB 10-year manufacturing roadmap, is aligned with Singapore's vision to become a key site for research, development and industrialisation of cutting-edge pharmaceutical manufacturing technologies. This will further enhance the efficiency and competitiveness of Singapore."
Mr. Roger Conner, GSK's President of Global Manufacturing and Supply, celebrated GSK and Singapore's "highly productive partnership for over 50 years". He added that "this sustainable approach to the manufacture of amoxicillin is consistent with GSK's commitment with the EDB to improve the efficiency of pharmaceutical and fine chemical manufacture in Singapore."
Mr. Lim Hock Heng, GSK's Global Manufacturing & Supply managing director also added: "From a pharmaceutical manufacturing perspective, I think Singapore is well-positioned to be a great place for companies to invest in research developments and industrialisation of the cutting-edge technologies. Our decisions to further invest in Singapore basically reflects Singapore as an efficient and competitive global manufacturing hub."
Back