Multinational companies are keen to tailor products to suit Asian consumers, who are a growing market. The Economic Development Board has been nurturing talent in the consumer business and professional services sectors, helping these companies to brand and market their products. In the third of a six-part series on such key sectors, Arti Mulchand profiles some of the people working in them.
He makes women look younger
Ask Dr Eric Lam what he does and he replies with a laugh: "I create products that make women look 10 years younger".
As a scientist with American multinational company Procter & Gamble (P&G), he actually does that, and more.
He works with its Transformative Platform Technologies (TPT) department, creating technologies that affect all P&G products that touch the human skin, from beauty to cleaning products.
"I often use 'Top Playing Territory' to describe my job scope. It's a playground for innovation," he says of the new department he leads and his team of seven.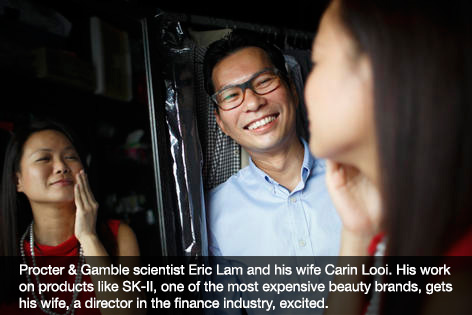 She has a special space in their refrigerator for her stash, but she gets no freebies – just a staff discount.
Dr Lam, a father of two, got his diploma in biotechnology and medical laboratory sciences from Ngee Ann Polytechnic.
He went on to do his degree in science at the National University of Singapore. He then did his masters in neurobiology.
His work on next-generation products includes "smart" ingredients, which target specific cell types, defined by age, ethnicity and skin or hair types.
It is what he does for products like SK-II – one of the most expensive beauty brands around – that gets his wife, a director in the finance industry, most excited.
It was then that he attended a talk on developmental biology by Professor Uwe Strahle from the University of Heidelberg, and was intrigued by his work in this area.
He applied for and won the A*Star National Science Scholarship and, in 2002, left for Germany and Prof Strahle's laboratory to do his PhD on cell and molecular biology.
Upon his return, he joined A*Star's Institute of Medical Biology as a researcher, working at the Experimental Dermatology laboratory at Immunos building at Biopolis in Buona Vista.
At the time, the P&G Technical Centre was in the same building and, after 41/2 years as a researcher, he joined P&G.
He says that being in the consumer industry – in which the colour, shape and font on a bottle's label can matter more than the cure within – can be eye-opening.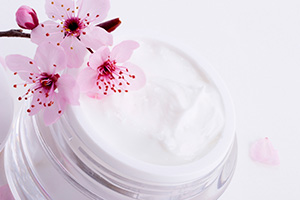 "You might have a miracle product, but how you project it creates a big impression," he says.
He explains that a consumer's decision to buy or not to buy may depend more on presentation than the product itself.
"That reality can be frustrating for a scientist," he adds.
Besides lab work, he also attends training sessions and seminars, management meetings and has discussions with technology experts during global teleconferences, which can take place early in the morning or in the evening.
He says: "The pace is fast and one needs to maintain a very high energy level throughout the day.
"The scheduler in Outlook Calendar is an indispensible part of my life."
When he is not in his lab coat or trying to clock his 20 weekly laps at the pool, he dons a different uniform – that of a volunteer police officer.
He puts in at least 16 hours a month at the Bishan Neighbourhood Police Post. He says: "It's a way of doing my bit for society."
She helps clients strike the right notes
All her life, she had wanted a piano. But Ms Jennifer Choi, 35, bought one only five years ago.
Another three years passed before she took lessons.
The reason, explains the director of e-commerce at OgilvyOne Singapore, was that she had been busy with advertising campaigns and helping clients hit the right notes with their customers.
At the same time, she was also running her fashion blogshop, Frockalicious.com.
Now, playing the piano provides respite from the fast-paced world of advertising.
"I find playing quite therapeutic, and I practise to unwind. It calms me," she says.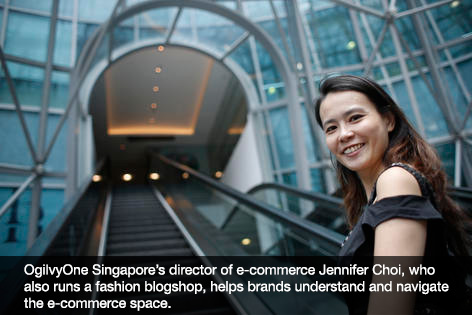 Ms Choi, who did her diploma in tourism management at Temasek Polytechnic, did not start her career in advertising. She took to the skies as an air stewardess with Singapore Airlines in 1999.
"Ever since I was young, I had wanted to see the world, but the farthest I ever got was Kuantan in Malaysia," she says, explaining her first career choice.
Three years later, she felt it was time to move on. Through a friend, she landed an internship with an advertising agency and instantly found a good fit.
"I had been fascinated with brands and the power of marketing and wanted to know how something could be created out of nothing," she recalls.
She then landed a job with Saatchi & Saatchi and, about 21/2 years later, she moved to Ogilvy & Mather. In February this year, she became OgilvyOne Singapore's first director of e-commerce.
"It was a dream come true. I love online shopping.
"I have always been fascinated by how it works," she says, adding that her desire to do more in this area also prompted the creation of Frockalicious.com in 2010.
In 2011, she drove the Economic Development Board's campaign, called Create 2011, to raise interest in engineering jobs.
This won an Effie – an advertising award – in 2012.
Today, the self-confessed techie is busy trying to help brands understand and navigate the e-commerce space.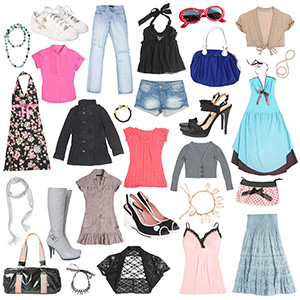 "Anyone can put together a website, but there is a big difference between how it looks, and how it works."
"Are users coming to the site and is the journey smooth? If someone abandons a shopping cart, how do you bring them back?"
The aim is to create brand advocates, who have become increasingly important given that 65 per cent of Internet users are online buyers, Ms Choi says. Global e-commerce sales are expected to hit US$1.5 trillion (S$1.88 trillion) this year, according to market research agency eMarketer.
She says: "(Going) digital has changed the way we live, how we research before buying, compare prices, read reviews and shop globally from the comfort of our homes.
"E-commerce has revolutionised the business world and will continue to do so in the future."
It's marvellous what Milo did for her
Ms Shermaine Lee was 19 and part of a six-month exchange programme with the Maastricht University in the Netherlands when she experienced the darkness of winter for the first time.
"It was very cold. The days were really short, it got dark at 4pm," she recalls.
But a chance encounter at an Asian grocery store with a familiar green can – Milo, the chocolate malt beverage she'd had every day as a child – took her back home.
"It reminded me of the love and warmth of home," says Ms Lee, now 26 and assistant brand manager for Milo.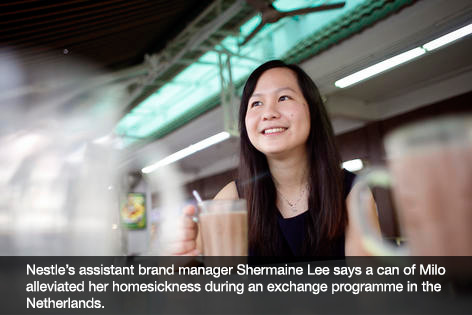 Prior to her Netherlands trip, the economics major from Singapore Management University had done an internship with Nestle.
It sealed her decision to join the company full-time in 2011.
She became part of the Milo branding team, managing on-ground and in-store campaigns.
She also had a hand in conceptualising and bringing to life several Milo collectibles, such as the small Milo vans and mugs that come free with the product.
She says: "The collectibles help to drive sales and also build brand love. The Milo vans from the various eras are something that many people, even my Dad, remember."
She then moved to a more strategic role, coming up with campaign and product development ideas, and expanding the brand's digital reach.
She helped to grow its Facebook fan base from 43,000 to more than 209,000 fans, paying attention to what they say and talking to them.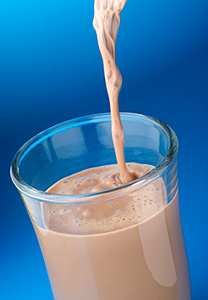 "Knowing what consumers are saying about the brand helps us, and having a two-way conversation helps us understand them better," she says.
She even joined the Milo Youth Triathlon team to better understand "what an actual participant goes through".
She had not thought about marketing as a career until a study trip to China and Hong Kong in her second year of university sparked an interest in the psychographics – the study of values and lifestyles – of various regions.
Nestle – the world's largest food and beverage company by revenue with over 10,000 products in its portfolio and about one billion products sold every day – seemed a great place to learn.
Her role gives her a hand in sales, trade marketing, supply chain and finance functions, so her day could involve anything from a photo shoot to setting up for events.
But the hobby photographer and long-distance runner constantly has to debunk the impression that "brand management" is all about advertising.
"That isn't the bulk of my job. We manage the business and work closely with different functions in order to drive our objectives.
"But understanding and delighting consumers is a huge part of this. As a career choice, you could say it's marvellous."
Making Singapore the hub for Asian branding and marketing
As the world's biggest brands reckon with the rise of the Asian consumer, one thing is clear: This massive buying force is not one that can be managed effectively from afar.
Economic Development Board (EDB) managing director Yeoh Keat Chuan explains: "Adapting products, brands and marketing messages from Western markets and selling them in Asia will no longer suffice.
"To capture a slice of the Asian market, consumer-centric companies need to understand the similarities and differences between Western and Asian consumers, and create or tailor their outreach accordingly."
The world's growing middle class is projected to hit 4.9 billion by 2030, with Asia accounting for 60 per cent of the segment's spending, according to the Organisation for Economic Cooperation and Development (OECD).
To better tap that potential, the world's leading brands have been looking to establish Asian bases, many in Singapore.
Here, they enjoy not just sound business infrastructure but also strong support services, including research expertise, branding and marketing services.
Last year, FrieslandCampina, which is behind brands such as Friso, opened a development centre focusing on dairy-based beverages and infant nutrition products for Asians.
Unilever, which has made Singapore its global headquarters for brands that include Clear, LifeBuoy, Lux and Pond's, chose to work with Singapore-based agency Arcade, together with Lowe and Partners, for its Clear shampoo global campaign.
Last year, Unilever also opened Four Acres Singapore, an $80 million leadership training facility – the company's first global leadership development centre – which will train 900 leaders from around the world each year.
It will draw on Singapore institutions such as Insead and the Singapore Management University for insights into how Asians buy.
Singapore's strong digital marketing sector is also helping brands navigate cyber channels.
The Republic already handles the bulk of the region's digital marketing work. About 80 per cent of the work done by the 6,500 people in the growing communication sector also has regional scope.
Investment has gone into building that talent pool.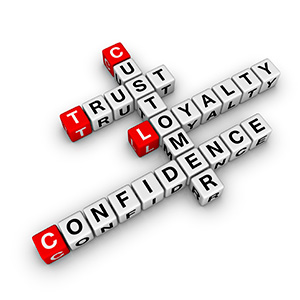 EDB has been collaborating with brands and local creative and digital agencies to nurture both entry-level and mid-career talent.
Two years ago, the WPP group, the world's second-largest advertising conglomerate, extended its fellowship programme to Asia.
It chose two candidates from Singapore to be part of its three-year elite management trainee programme.
With Bartle Bogle Hegarty (BBH) Asia Pacific, EDB has implemented its Strategic Attachment and Training programme.
Called the BBH International Strategy Scholarship, it offers three places a year for attachments at both BBH Asia Pacific and BBH London.
"The growth of these industries presents opportunities for Singaporeans across different disciplines, from social sciences and business to science and engineering, to embark on exciting careers in developing new products and brands for the Asian consumer.
"We need to ensure that Singapore will continue to be the leading hub in Asia for consumer businesses to develop, manage and grow global brands," says Mr Yeoh.
Source: The Straits Times © Singapore Press Holdings Limited. Reproduced with permission
Back