Singapore, Oct 27 (IANS) The World Bank Group (WBG) is set to expand its Singapore office to create its first Infrastructure and Urban Development Hub, WBG and Singapore's ministry of finance (MOF) said on Tuesday in a joint statement.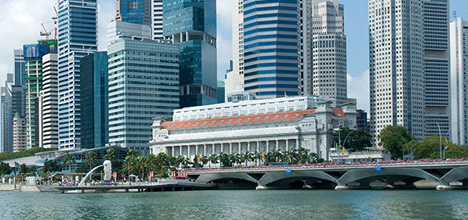 The expanded hub operation will provide services at the global level, employing more than 200 people from the World Bank, the International Finance Corporation (IFC) and the Multilateral Investment Guarantee Agency (MIGA) over the next two years, Xinhua news agency reported.
Work from the WBG's public sector side will involve sectoral teams dedicated to energy and extractives, water, transport, information and communications technology, public-private partnerships, trade and competitiveness, and urban development as well as the global infrastructure facility, the statement said.
"As the centre of global economic activity gravitates increasingly to East Asia, Singapore's role will further grow. This provides huge opportunities for emerging and developing economies," said Axel van Trotsenburg, World Bank Vice President for East Asia and the Pacific region.
Singapore's Senior Minister of State for Finance and Law Indranee Rajah witnessed the signing of the agreement between WBG and the Singapore government.
"The next phase of the Singapore Hub will foster greater and more meaningful integration of the World Bank's functions with Singapore's strengths and developmental experience. The World Bank Group can collaborate with Singapore's business and research ecosystem to enhance its range of solutions for developing countries in the region and beyond," the minister added.
Back